Whether you're envisioning a breathtaking moment of romance to propose to your beloved or simply wish to enchant your newlywed partner with a delightful surprise, allow us to be your accomplice in creating an unforgettable experience. Immerse yourselves in the ambiance of love with our exquisite in-room floral styling services, as we offer an array of enchanting packages tailored to your desires. Picture stepping into your accommodation and being greeted by a mesmerising display of flowers, or having a carefully arranged floral masterpiece unveiled at a designated time, perfectly synchronised with your plans. Explore the enchanting packages below and kindly fill out the inquiry form, and we will reach out to you promptly to ensure your dreams become a reality.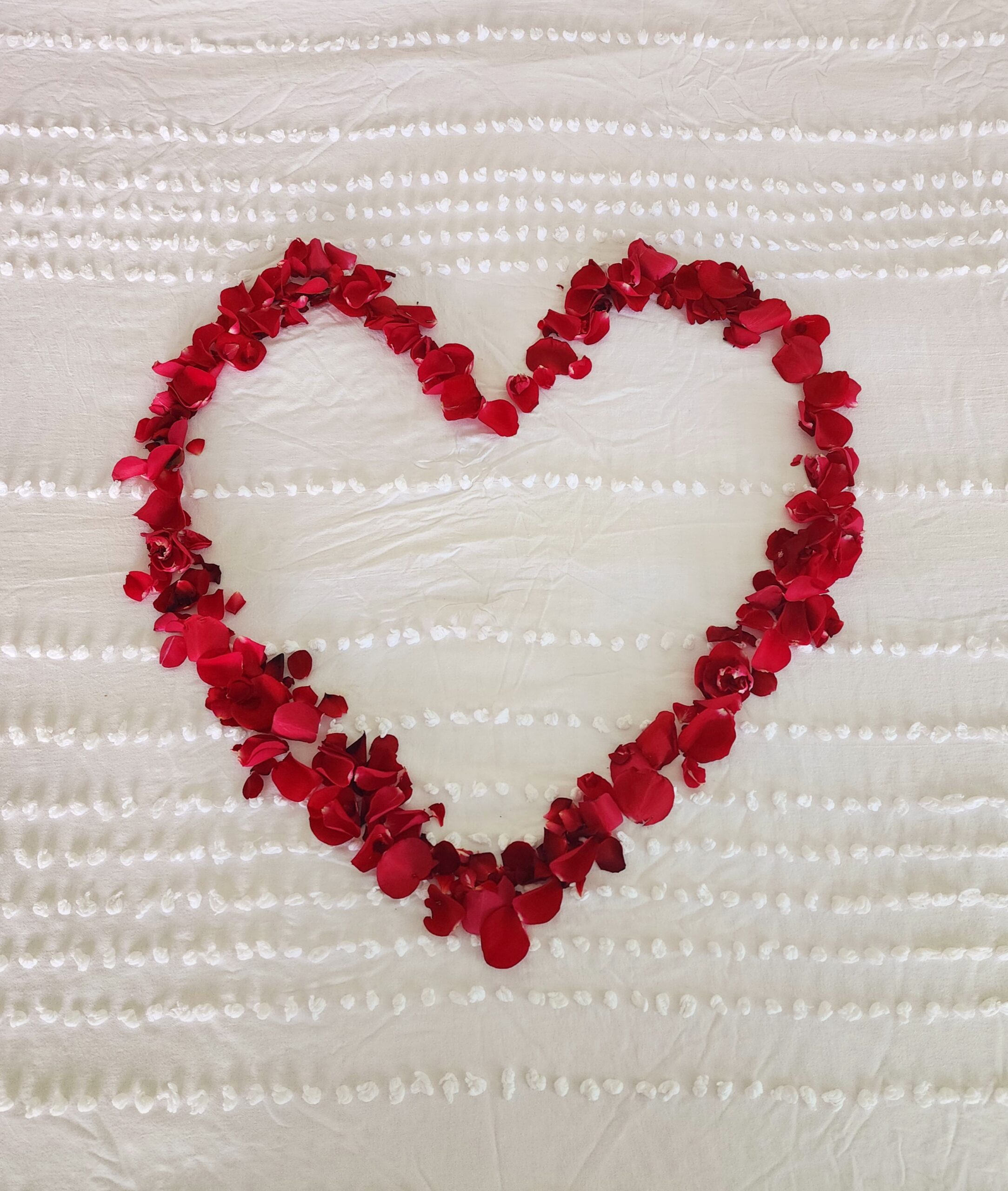 Enchantment Package - $120
Immerse yourselves in the timeless allure of love with our Enchantment Package. Delicate red rose petals, arranged in the shape of a heart, will adorn the bed, serving as a symbol of your deep affection. This captivating setup will be delivered to your accommodation and artistically styled, ensuring every detail exudes elegance and romance. Allow us to assist you in crafting a moment that will be etched forever in your hearts.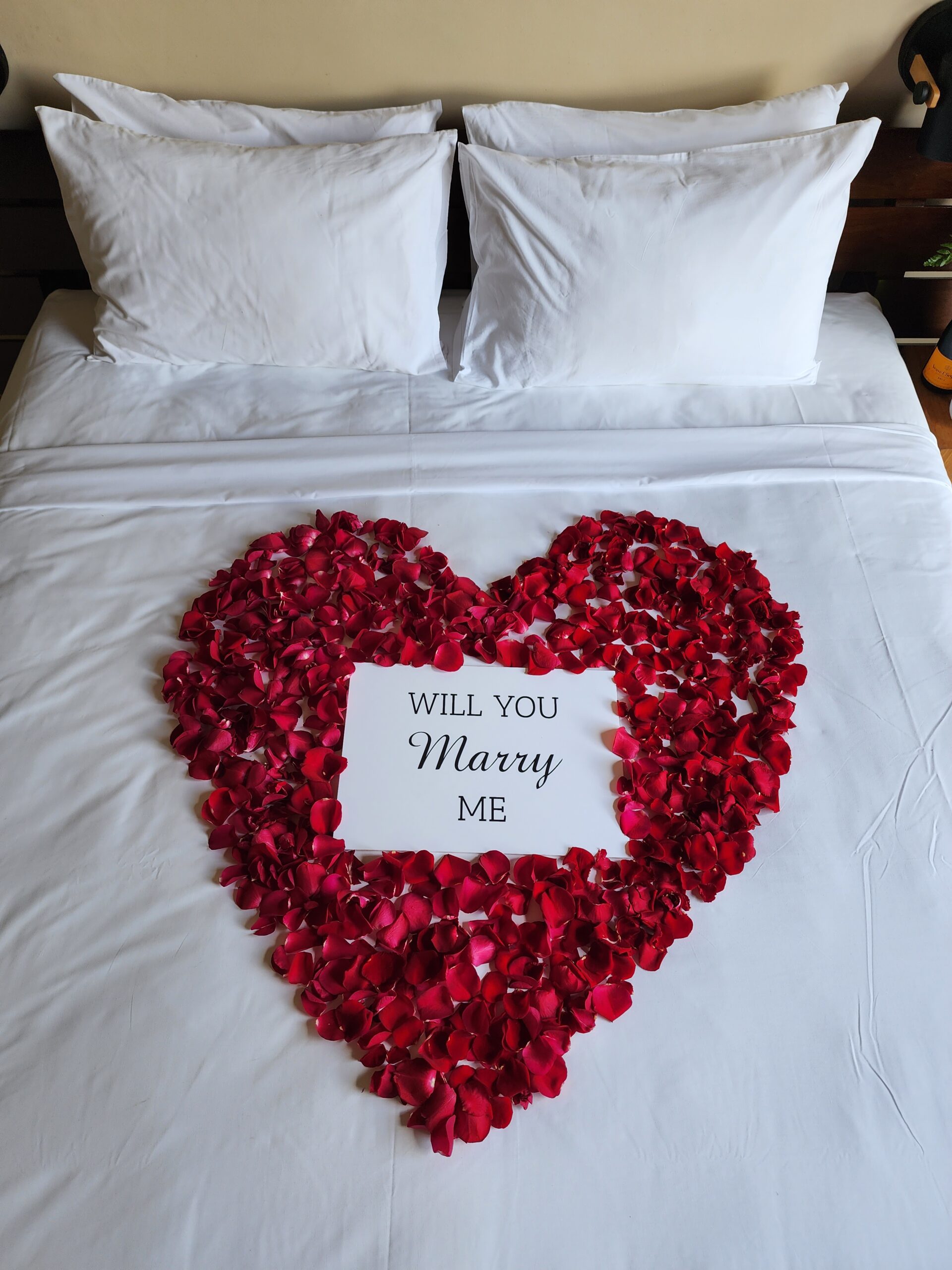 Eternal Love Package - $170
Indulge in eternal love with our exquisite package. A heart-shaped arrangement of red rose petals adorns the bed, while a beautifully crafted 'Will You Marry Me' sign adds enchantment. Delivered and styled with care, this unforgettable setup sets the perfect ambiance for your special moment. Let us help you create a timeless memory.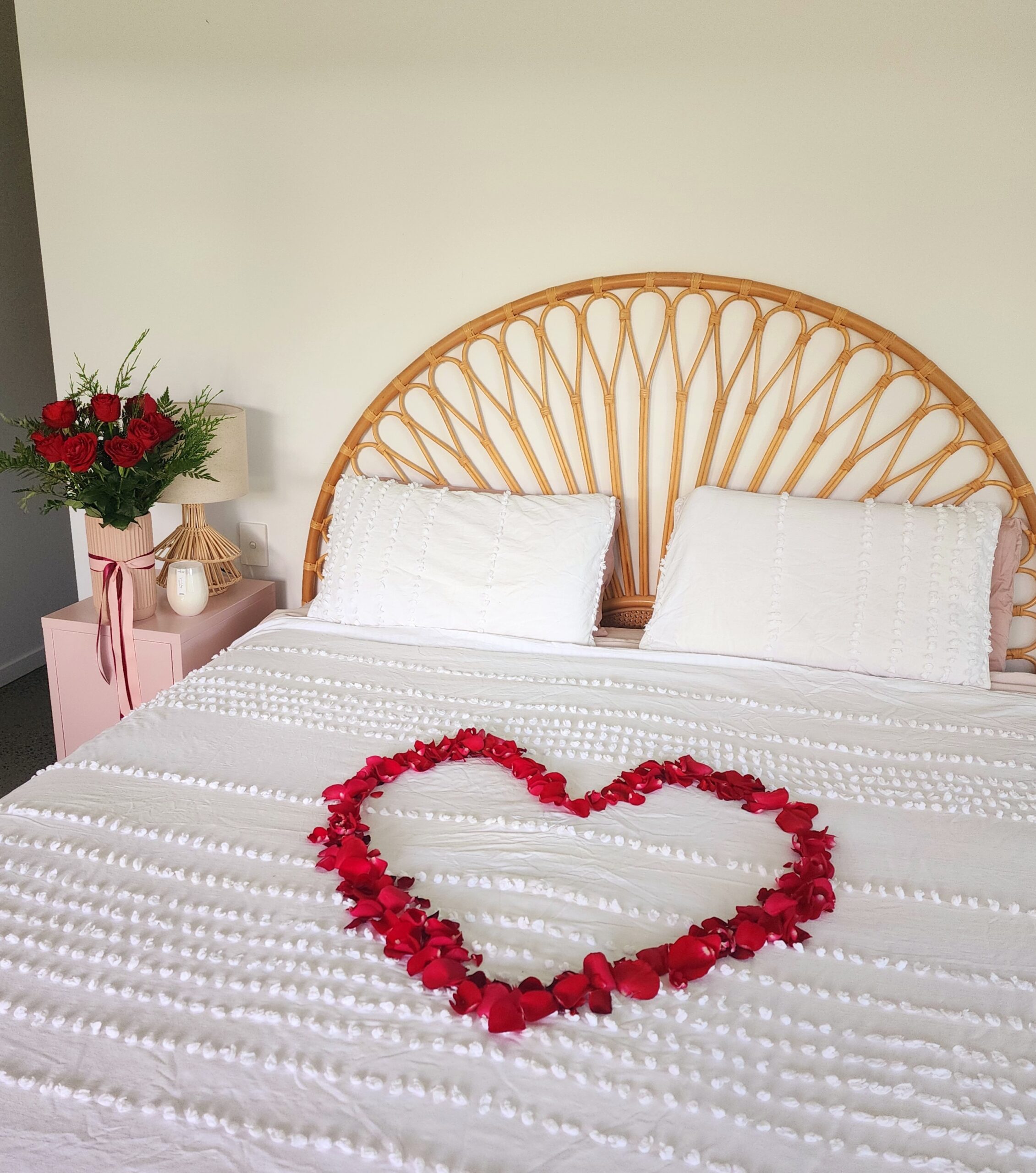 Everlasting Package - $280
Indulge in the epitome of romance with our Everlasting Love Package. Imagine a bed adorned with a heart-shaped arrangement of red rose petals, exuding love and passion. Accompanying this enchanting display, a stunning ceramic vase holding 12 radiant red roses, symbolising your affection. Delivered and styled with meticulous attention, every detail will be flawlessly arranged for your special occasion. Allow us to assist you in creating a moment that will be eternally cherished in your hearts.